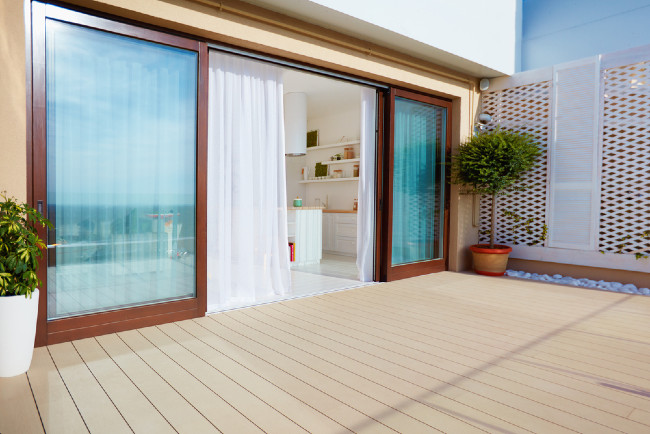 Sliding patio doors are an emerging trend among many modern-day households. As you see them, you may be compelled to ride the trend because of their aesthetic qualities and clean design. But once you take a closer look at the benefits they offer, you can be assured that they are a great real estate investment. To better understand why you should get some for your space, refer to the following features:
– Enhances Your House's Overall Value
Although you know your house's use as a living space for your family and others, determining the value is crucial to your financial stability. It is primarily because you have to pay a lot to build, purchase, and own a house. Because of this, every detail should be scrutinized, including the doors. Fortunately, if you get sliding patio doors, you can always expect significant returns on your investment because of their many features, such as increased natural light and durability.
Sliding patio doors let sunlight into your home more effectively than other doors and windows. As a result, you and others living on your property can get a healthy dose of fresh air and the sun's favourable warmth. Natural light also adds aesthetic value to your home furnishings, especially indoor plants and earth-tone tiles.
Best of all, you don't have to worry about the sliding mechanism wearing away because these kinds of patio doors are well-constructed to withstand wear and tear. When the climate outside also becomes concerning, you can easily close your doors, secure them with the locking mechanism, and prevent it from coming inside. It truly adds ergonometric dimension to any space!
– Maximizes Indoor and Outdoor Room Space
A house's roominess is often a difficult quality to see, especially when you talk about the overall floor area with your indoor and outdoor spaces. For instance, while certain exterior double doors may be stunning to look at, the swinging action takes up valuable floor and wall space. It may not be something you will immediately notice. It becomes a nuisance eventually, especially when you invite guests over and have limited access to the outside.
With sliding patio doors, you can simply move them to the side and merge your indoor and outdoor areas, allowing you to host more people for intimate gatherings. It also gives your household convenient access outside to your garden, patio dining space, garden, and backyard pool. Once you want to separate the two, you can easily pull back the door and lock it into place, allowing you to take full control of your house's setup for various occasions and according to your needs or preferences.
– Allows Easy Customization According to Your Preferred Aesthetic
Sliding patio entryways can be personalized to suit your needs and style of choice. For instance, you can select from different coloured door handles and interior laminate finishes. However, take note that not all patio construction providers provide these privileges. Fortunately, you can easily get them by choosing Durabuilt's sliding patio doors.
Conclusion
As you can see, sliding patio doors are more than just a house trend. They are practical, highly reliable, and a great option for homeowners like you! You just need to find the right supplier in your area to ensure you can make informed construction purchases. Consider the benefits mentioned above and get these doors to enhance your living space.
If you are looking for the best patio doors Canada has to offer, then you have come to the right place! We at Durabuilt Windows & Doors can supply you with the best exterior construction resources you need, whether for renovation or a brand-new house build. Get a quote today!