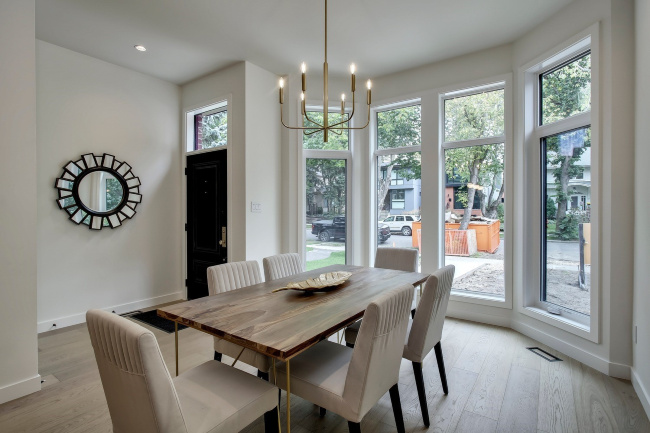 Getting replacement windows for your home is always worth it, but there's also plenty of work involved in this process. The first step is figuring out if they are right for your home and then figuring out all the necessary details afterward, such as where they'll go and what style to get. You will also have to consider the repair required as well as the openings. If you're still confused about where to start with getting window replacements for ongoing renovations in your home, then continue reading this guide.
Assessing Your Skill Level
Having the necessary skills to replace your windows is the first requirement. Depending on the replacement project type, your skills to replace your windows may vary. Full-frame replacement windows are more complex than insert replacement windows, the latter of which allows you to keep the existing frame. Full-frame replacements require the complete tearing out and replacing of the existing window.
You'll also need the necessary tools to do the replacement job, including some standard materials like safety glasses, tape measures, caulk guns, hammers, levels, power drills, putty knives, and more.
If you find that your skills and equipment are not enough to do the project yourself, then hiring a window replacement and installation expert is the best way to ensure the job goes smoothly and to your liking.
Deciding on Placement and Measuring Openings
Getting the exact measurements for your window openings is essential for your supplier to provide you with pieces that will fit properly. Be sure to get the measurement on the inside of the casing right down to the last millimetre since suppliers carry brands from different manufacturers who might not have the same standard sizes. It also helps to consider alternatives for openings where conventional replacement units won't fit.
Removal of Hardware and Repairing Casing Damage
Before replacement windows can be installed, old window sashes need to be removed along with the hardware to ensure the replacements have a clean surface for installation. Inspect the casing and woodwork around the window for any damages. These will need to be repaired before the new windows are installed.
Repairing Rot and Leveling Casings
The window opening will almost always have several issues that can damage the casing itself, the wood trim, and the structural framing. Rot develops easily when water and moisture are present, so you'll need to clear away and repair any of that before new windows can be installed. After removing the rot and damaged woodwork, take a tape measure and level to ensure the windows perfectly levelled out and square.
Painting, Caulking, and Trim Details
The best performing windows depend on well-sanded woodwork that is prepared for painting and casing to make it look new. Caulking all the cracks around the casing and around the new replacement window after installation is a necessary step to improve
Conclusion
Preparing your home for replacement window renovations can take quite a bit of effort, but every detail that requires sanding down and precise measurements is worth it when you see your new windows fitted well. By working with a reputable service for window replacement near you, repairing damages and taking meticulous measurements for perfectly level windows is possible, resulting in beautifully done renovation work for your home.
At Durabuilt Windows & Doors, we build and manufacture our products on the prairies, for the prairies, designed to withstand the forces of Mother Nature. For local window replacement in Canada, particularly in Edmonton, contact us today for a quote!